Southwest Valley zips past Griswold in boys hoops opener
December 2nd, 2019 by Chris Parks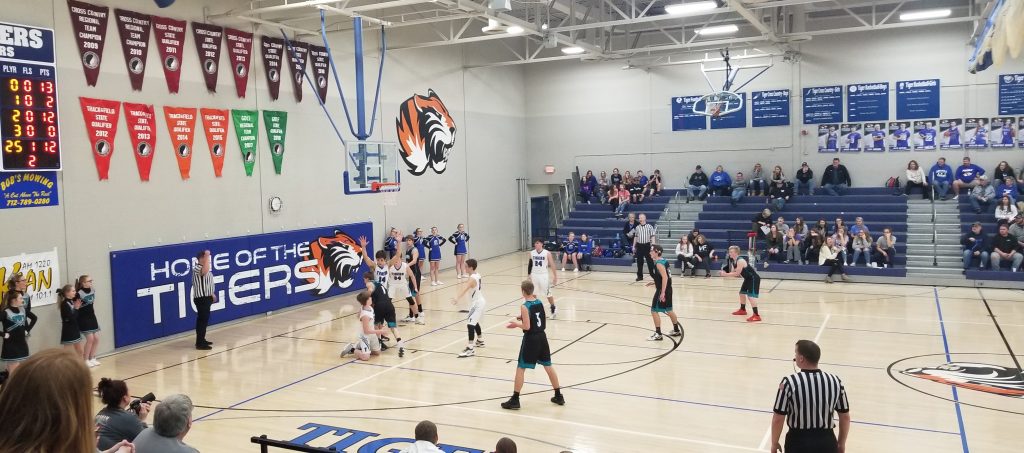 The Southwest Valley Timberwolves jumped to an 18-3 lead by the end of the first quarter and zipped away to a 61-38 win over Griswold on Monday night. The Timberwolves got off to a strong start behind the early hot shooting of  Blaine Venteicher who had 10 points in the opening quarter. He would eventually lead all-scorers on the night with 18 points, including four 3-point makes.
The Timberwolves also got 14 points from Tucker Tepoel, 12 from Garrett Mann, and 10 from Adam Harris. Southwest Valley will try to build on their opening win on Tuesday night in a home meeting with Shenandoah.
Griswold was led by 15 points from Jayden Amend and Adam Houser finished with 9. The Tigers struggled to get consistent good looks on the offensive end and forced up a large number of tough shots throughout the night. The Tigers have a while to get back to work in practice, their next game isn't until a December 13th trip to Sidney.