Southwest Valley girls hoops opens season with big win over Griswold
December 2nd, 2019 by Chris Parks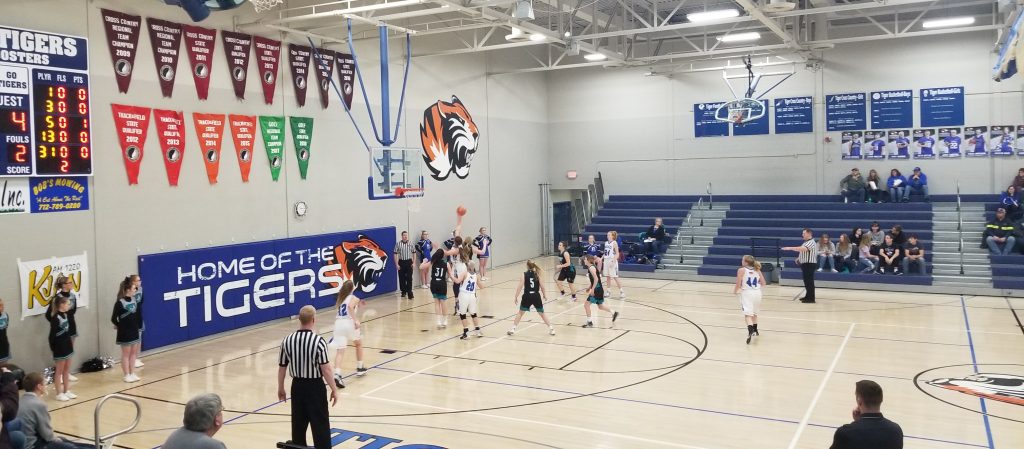 The Southwest Valley Timberwolves opened up the girls basketball season with 64-28 win over Griswold on Monday night. The Timberwolves grabbed the lead early and put the game out of reach by halftime. It was 14-3 at the end of the 1st and the T'wolves pushed the lead to 33-8 by half.
Rylee Jacobs led the way with 17 points on the night and Kayley Myers had a strong night in the post with 15 points. Maggie Haer also finished in double digits with 13 points for Southwest Valley. The Timberwolves will be right back at it on Tuesday, hosting Shenandoah.
Griswold was led by 7 points apiece from Hope Ogg and McKenna Wiechman.  The Tigers will travel to face Nodaway Valley on Tuesday.