Audubon pep rally tonight for State Football
November 19th, 2019 by Chris Parks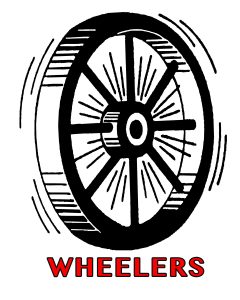 The Audubon Wheelers are prepping for the 8-Man State Football Championship Game on Thursday morning against Don Bosco. A pep rally and free will donation meal will be held Tuesday night for proud Wheeler fans and supporters.
The event will be held at the Audubon High School with the meal in the lunch room from 5:30pm-6:45pm and the pep rally in the gym at 7:00pm. Money raised tonight will go towards lodging and travel costs for the team.
A public sendoff for the team will be held following classes on Wednesday and the public is encouraged to come out to support the team then as well. The charter bus will be guided down Stadium Drive to Albert the Bull Park then towards the Elementary to the square and down main street back to Highway 71.
The Wheelers meet the Dons for the title on Thursday morning at 10:00am at the UNI-Dome in Cedar Falls. We'll have coverage on KJAN with pregame at 9:00am.