MONDAY, AUGUST 19th
August 19th, 2019 by Jim Field
FREE:  1 inside wood door 80″ x 30″ oak finish and 1 bi-fold door 2 sections 80″ x 17 3/4″ each, oak finish. 1702 Redwood Dr, Atlantic, 254-9154.  GONE!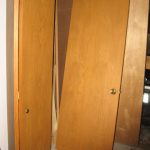 FOR SALE: Older Delta table saw, works fine $75; bundle of 3 lawn mower engines, all run fine $60 total or $20 for each.  PRICES LOWERED! 712-304-4998 (Hamlin).
FOR SALE: Set of Goodyear tires: P205/70/R15, like new. 712-420-3016.
FOR SALE:  ISO red laying hens, one year old still laying. Have about 30. $5/hen. Leave message at (712) 249-4069 if no answer.  SOLD!
WANTED:  A one or two-car garage or similar building to use as workshop in or near Atlantic area.  (712) 249-5290.