FRIDAY, AUGUST 30th
August 30th, 2019 by Jim Field
FOR SALE:  Washer pedestal, scratches on the top where washer sits, other than that it's in good condition.  $35.  Call 712-326-8669.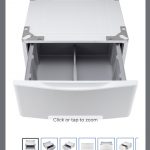 FOR SALE:  Craftsman 1/2 HP garage door opener, chain driven with all the hardware.  Works well.  Asking $50.  Call 243-4308.
FOR SALE:  Twin size bed with frame.  One year old, used very little.  Clean home, no smoking or pets.  Includes 2 sheet sets and black dust ruffle.  Must sell — $150 cash.  Call 243-6223. SOLD!
FOR SALE: Deep freeze, 18 cubic feet, bought last year. $300. 712-243-2361.