THURSDAY, JULY 25th
July 25th, 2019 by Jim Field
FOR SALE: Gibson Dishwasher, never been used, portable with counter top. $100. Call: 712-249-6202.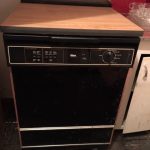 FOR SALE:  Kimball piano.  Good condition, with Bench. Slight water spots on top.  Exira area.  $325.  Need to pick up.  Also, Kittens.  6 weeks old. Calico and black and white ..very cute and friendly. $5 Each.  Exira area.    Call or text. 712.304.2951.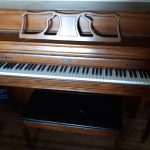 FOR SALE:  Band saw and drill press.  Asking $100 apiece or $150 for the pair, the band saw needs a new blade. Call 712-243-1166 and if no answer leave a message.  SOLD!
GARAGE SALE:  1511 Olive Street, Atlantic.  8-5 on Friday & Saturday, July 26-27.  Puzzles, books, VHS tapes, CDs, DVDs, popcorn tins, food processor, used tennis, golf and baseballs, punch bowl set, metal music stand, miscellaneous.