THURSDAY, MAY 2nd
May 2nd, 2019 by Jim Field
FOR SALE:  self propelled mower, needs a little work, has new spark plug…. $25.00 takes it! Call or text 865 963 7499…Anita area.  SOLD!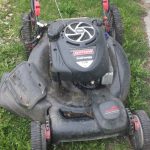 FOR SALE:  Moving….Several items for sale. Wooden table, two entertainment centers, Book case with light, dresser-top mirror, Glass-top end table with magazine rack, Whirlpool electric stove. Make an offer. Call 712-249-1480 in Atlantic. Need gone right away.
WANTED: International 800 plate planter for parts. 641-345-2264.
FREE: Lazy Boy rocker recliner, works good, comfortable, shows some wear but still good, just downsizing. Call 249-3978.
FREE:  Claw foot tub, love seat, queen size bed and 27″ TV with wood cabinet.  Must take all four items.  Call 712-250-6899.
FOR SALE:  Delta table saw, older model, works fine.  Asking $120.  Call 712-304-4998 in Hamlin.
FOR SALE: 2008 Toyota Camry SE, V-6, 4-door, white, loaded.  Only 22,000 miles in impeccable condition.  Asking $10,000.  Asking price is below 3 suggested value sources. Call 712-243-3350 for details…you won't be disappointed in this one!   SOLD!