Instructions to add KJAN App to your iPhone
January 29th, 2018 by admin
To make a "KJAN App" for your iPhone
Open up the KJAN Homepage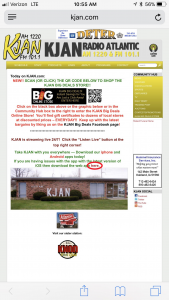 While on the KJAN Homepage, there is a link to download the Android and iPhone Apps, do not click on that. On the line under that, it says, "If you are having issues with the app with the latest version of iOS then download the web app here." Click on "here" and it will take you to a hyperlink to the listen live tab.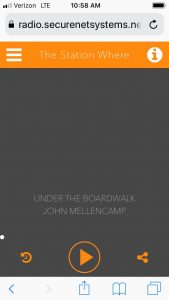 When you get to the web page, your iPhone Browser will be visible. You need to click on the box with the arrow pointing up. This will bring up this page (You may need to swipe left or right to get to this exact page).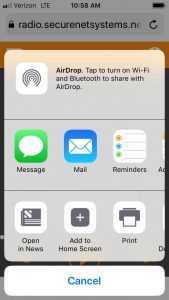 When you are here, you need to click on the button that says "Add to Home Screen". This will pop up.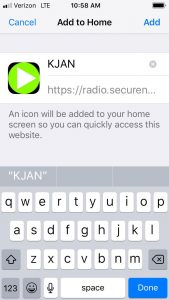 Click on Add in the top right corner. Finally, this will pop up, and you will be able to click on the app to listen to KJAN whenever you want, wherever you are.