Iowa authorities seek person of interest
August 9th, 2011 by Ric Hanson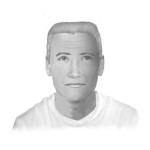 DES MOINES, Iowa (AP) – Authorities are looking for a "person of interest" in the disappearance of a central Iowa couple whose truck was found in Kansas City, Mo., a day after fire destroyed their Warren County home. A body was found in the debris on July 30. Officials say the body is that of a male, but the identity has not been confirmed.
Authorities are searching for 79-year-old James "Bill" Wood and his 72-year-old wife Kaidena "Kay" Wood. They were seen at a local auction on the morning of July 30. Their truck was found on July 31 at the Cordillera Ranch Apartments in Kansas City.
Investigators on Tuesday released a sketch of a man who was seen at the apartments. They say he may have information about missing couple.