Iowa joins search for missing Minnesota woman
July 8th, 2011 by Ric Hanson
ROCK VALLEY, Iowa (AP) — Iowa authorities have joined in the search for a missing Minnesota woman.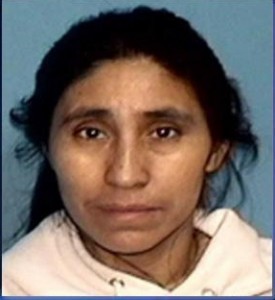 The Iowa Division of Criminal Investigation says Friday that it is helping Minnesota law enforcement in its search for 41-year-old Lucia Perez of Worthington, Minn.
She was reported missing at the end of June. Authorities say she may have traveled to Rock Valley, Iowa, on June 27 with Bernardino Ramirez-Perez in a maroon Buick Century.
Perez was last seen wearing a denim skirt, a black short-sleeved blouse and carrying a black backpack.
Residents are asked to call local authorities if they see Perez or Ramirez-Perez.