In an update to our reports over the weekend, Sheriff's officials in Shelby County say criminal charges are currently pending against at least one of two individuals involved in a pursuit Saturday night that ended in a crash with injuries. The chase began in the southern part of the County at around 8:15-p.m., when a deputy tried to stop a 1994 Dodge Dakota pickup for an equipment violation. The pickup sped-off, and at times reached speeds of 100-miles per hour. The vehicle crashed about 30-minutes later at the intersection of Highway 44 and Shelby County Road M-56.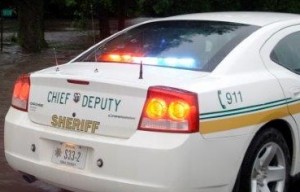 The driver of the pickup, 18-year old Justin Dickinson, of Harlan, was trapped in the vehicle. He was extricated by mechanical means and transported to Myrtue Memorial Hospital being flown by LifeNet helicopter to the Nebraska Medical Center, in Omaha. A passenger in the pickup, 17-year old Nicholas Haner, of Council Bluffs, was transported by ambulance to Myrtue Hospital and held for observation before being released.
Shelby County Sheriff's deputies were assisted during the pursuit and resulting crash, by officers with the Harlan Police Department, Iowa State Patrol Troopers, Cass County and Audubon County Sheriff's Deputies, the Harlan Fire Department, Elk Horn Rescue, and Medivac Ambulance.