Audubon and CAM ready for exciting Quarterfinal clash
November 7th, 2019 by Chris Parks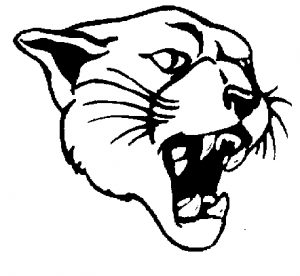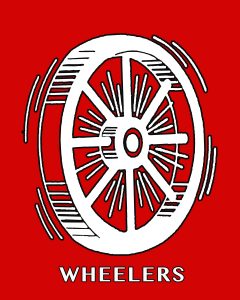 The CAM Cougars (8-2) and the Audubon Wheelers (10-1) meet on the gridiron Friday night with a trip to the UNI-Dome on the line. We'll have coverage of the exciting Quarterfinal round match-up on KJAN with pregame starting at 6:00pm and kickoff at 7:00pm.
It's been just two weeks since the two teams met for the final game of the regular season, a game that saw the Wheelers come out on top 19-16. Audubon Head Coach Sean Birks and CAM Head Coach Joe Wollum had similar sentiments with both teams knowing what to expect from the other, it just comes down to which team can execute.
The Wheelers notched a 48-20 win in the first round of the playoffs over Harris-Lake Park. Kaiden Smith had a huge game in that one with 3 rushing touchdowns, 1 receiving, and 1 passing score. The Wheelers have a lot of guys they can turn to come up big and Coach Birks said it's a pleasure to coach this group.
Coach Wollum said it's difficult to defend the Wheelers because they can throw so many things at you.
CAM's first round playoff game was a 62-24 route at Lamoni. The ground game got churning in that one for the Cougars and the defense was able to slow down the Demons star quarterback Patrick Savage. The Cougars have been able to run the ball well and stop the run well on the other side with an experienced line. Coach Birks said it's hard to pick your spots against the Cougars front line.
Both teams have been well battle tested and both teams have a wealth of experienced players. Coach Wollum said the battle on the line of scrimmage between the six seniors there will be fun to watch.
The winner of this one will get to move on to play in the 8-Man Semifinals next Thursday at the UNI-Dome in Cedar Falls. It would be the Wheelers first trip to the Semifinals since a 1989 appearance in Class 2A play. The Cougars have never been to the semifinals as the CAM district. Chris Parks and Seth Christensen will have the call from Chis Jones Field in Audubon with pregame at 6:00pm and kickoff at 7:00pm. Catch the game on AM1220, FM101.1, or listen online at kjan.com Stay tuned after the game for all the Quarterfinal round playoff scores on the Iowa High School Scoreboard Show from 10:00pm-11:30pm.