Exira-EHK Board rejects WIC invite
June 12th, 2019 by Ric Hanson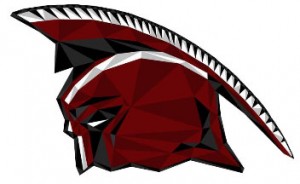 Members of the Exira-EHK School District's Board of Education, Tuesday evening, rejected an offer to join the Western Iowa Conference for athletics and academics. School officials say low student enrollment and participation numbers were behind the decision to decline the invitation, with a majority of the Varsity coaches against making the change.
Superintendent Trevor Miller expressed at the meeting that there would be some academic benefit to the affiliation with instructional coaches and teacher collaboration. This is a little more difficult in the Rolling Valley Conference since some districts have part-time sharing agreements with other districts.
Ultimately the difference in school size was the driving factor in the unanimous decision to stay in the Rolling Valley. Current BEDS numbers show that Exira-EHK would by a decent amount be the smallest school in the WIC if they were to make a change, and they would be nearly 2.5x smaller than the largest district Underwood.
The Western Iowa Conference has gauged interest from a couple of other schools in the Rolling Valley as well. Both conferences expect some potential changes down the road. Ar-We-Va has a current partial sharing agreement with Carroll and Paton-Churdan students spend time at Greene County. Charter Oak-Ute recently exited the conference after joining up with Maple Valley-Anthon-Oto. The Western Iowa Conference is currently at 9 teams after losing Griswold to the Corner Conference last year. Treynor has expressed interest for a long time in joining the Hawkeye Ten. More adjustments are surely to come with time.