FRIDAY, MARCH 15th
March 15th, 2019 by Jim Field
FOR SALE:  Angus baby calf, asking $300.  Call 641-745-5590.
FOR SALE:  Size 6 shoe. Never worn and are brand new. They light up around bottom of shoe solid different colors or the colors all together. Uses a phone charging cord to charge up lights. Asking $15.00 for them. Phone # is 712-249-7699.
FOR SALE:  I have a brand new tent, used once. Dome hexagon, camouflage. Asking $50.00 for it.  Call 712-249-7699.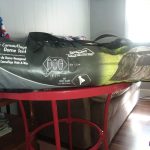 WANTED: Looking for unwanted mowers and tillers. Call 712-243-2361.