TUESDAY, FEBRUARY 5th
February 5th, 2019 by Jim Field
FOR SALE:  DB8e multi directional bow tie antenna UHF from Antennas Direct, is new, $90 cash.  Call 712-249-9041.
FOR SALE:  Seasoned ash wood. Located in Griswold. Asking $75 for the load. Text 712-249-4914 for more info. Local delivery available to Atlantic or Griswold.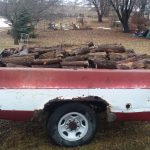 FOUND:  Shurco hand-held Smart Transmitter.  We have it here at KJAN, stop by and claim it.
FOR SALE:  Sawmill cut burr oak lumber, (712) 249-5290.