Underwood sweeps Riverside at the MAC Shootout
January 11th, 2019 by Chris Parks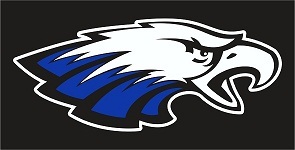 The Underwood Eagles picked up wins in girls and boys hoops on Friday over the Riverside Bulldogs at the Mid-America Center in Council Bluffs. The two Western Iowa Conference teams met up for the first two games of the Jenny Ed Sports Med MAC Shootout, an event that will host 12 games over two days.
In the girls game Underwood jumped out to a 14-2 lead by the end of the first quarter and the offense was slow to come by for the Bulldogs. The Eagles lead only grew by a point to 13 at half but the Eagles blew the game open in the third. Underwood outscored Riverside 14-8 in that third quarter and pushed away for the win.
The Eagles were led by 13 points from Kendra Kuck and 11 from Erica Rowe. Macy Vanfossan and Erin McMains both finished with 10 for the Eagles as well. Underwood improves to 5-9 with the win. Next up for them is a road trip to Treynor on Tuesday.
Riverside falls to 2-11 on the year. Jadyn Achenbach led the Bulldogs with 7 points despite fouling out midway through the fourth quarter. Riverside will travel to Audubon next Friday night.
In the boys game Underwood used a 22-0 run that spanned from midway through the second quarter until 2 minutes left in the third quarter to grab the win 64-35.  The game was tied at 17 before the Eagles closed the first half on a 9-0 run to head to the locker room with the lead. The scoring drought continued for the Bulldogs until sophomore Eli Ryun came off the bench to hit a three.
The Eagles were led by 15 points from Jalen Humphrey, and Timothy Conn finished with 11 points and 6 rebounds. Underwood climbs over .500 with the win to 7-6 on the season.
Riverside was led by three players with 6 points each: Drake Woods, Brogan Allensworth, and Eli Ryun. The Bulldogs fall to 3-10 on the season with the loss.