"Operation Medicine Cabinet" results in Pott. County
October 24th, 2016 by Ric Hanson
Officials with the Council Bluffs Police Department today (Monday), released the results of a Drug Take Back Event that took place Saturday, October 22nd, at the Council Bluffs Walgreens store. During the four-hour event, dubbed "Operation Medicine Cabinet," 206 people anonymously dropped off their unused, expired prescription or over the counter drugs which resulted in 320 pounds of total weight of surrendered pharmaceuticals.
So far the Department's 13 Take Back Events since 2010 have resulted in the accumulation of over 4,200 pounds of prescription drugs and over the counter medications with over 2,300 residents participating.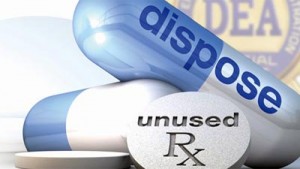 The event was held as part of  the Drug Enforcement Agency sponsored "National Prescription Drug Take Back" day.
Officials say the Departments' success with these events would not be possible without the collaboration of several community organizations, volunteers, and the Council Bluffs Recycling Center.