MONDAY, APRIL 28th
April 28th, 2014 by Jim Field
WANTED:  still looking for a gas apartment sized range phone 712-250-0315 in Anita.  FOUND!
FOR SALE:  Jason black fiberglass pickup bed cover in excellent condition. Fits 1999-2006 Chevy pickup with 6.5 foot box. Asking $150 or offer. Call 712-482-3157 or 402-206-5838.
FOR SALE:  4 antique dining room chairs with leather seats. $25 each. Call 712-254-2254.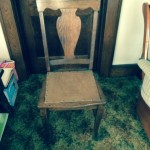 FOR SALE:  Futon, original black cover plus additional brown suede look cover. $50. Call 712-254-2254
FOR SALE:  Small upholstered rocking chair. $15. Call 712-254-2254.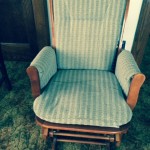 FOR SALE: 2 mountain bikes – 1 men's, 1 women's, brand is Giant Acapolo, 21 speed, 26″ tires, new condition, $200 each. 712-268-2609.
WANTED: In search of cattle panels and fence posts, gates and maybe rolled field fencing. Also looking for small water tanks and feeders for sheep and goats. Call 712-781-2332 leave a message if no answer.