TUESDAY, NOVEMBER 26th
November 26th, 2013 by Stacie Linfor
WANTED: ProForm Hybrid Trainer Elliptical. If you have one for sale please call 712-249-1904.
FOR SALE: Women's Size 7 1/2 Skechers Shape Ups black and white tennis shoes, never worn $15 SOLD!; Juniors size 1-2 prom dress bronze sequin long form fitting gown $45; Juniors size small raspberry sparkly long gown, halter top style perfect for winter formal $20. Call Melissa 249-7101.
FOR SALE: Patio set, seats 6. Asking $75 or best offer. Call or text 712-249-9329.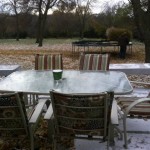 FOR SALE:  A Nintendo Wii is for sale. It includes 3 steering wheel, 2 nunchuks, 2 light saber, 2 remotes, several multicolored remote covers, and a Wii Fit board. Also, 25 games come with the set. $250 or best offer. Please call 712-762-3400 if you need any more information.  SOLD!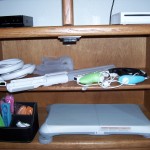 FOR SALE: I have a female chihuahua will be a year old in February. She is up to date on all shots. asking $150 call or text 712-314-0155.
WANTED: Old cars wanted for fixing up, as a hobby. Years 20's, 30's, 40's, just something to restore, old motorcycles wanted too. Also in search of an 80's to 90's Chevy S-10, regular cab. 712-304-4262.