TUESDAY, JUNE 25th
June 25th, 2013 by Chris Parks
FOR SALE: Vintage Star Wars toys.  Collectible figurines from the 70's-80's all in good condition.  Prices vary from $20 on up or best offer.  Includes vintage 1980's cloud car, 1978 tie fighter, 1981 Dagobah playset in original packaging and much more.  Call 243-4131 or 243-2576.
FREE: 8′ topper for a standard size Chevy pickup bed. Flite-Way brand and in excellent condition.  Call 243-4123 or 249-8750.
FOR SALE:  LG Smart Phone….i have a screen protector on ..also a green case on.  No Contract phone from Virgin Mobile. Bought from Virgin Mobile also for $149.99 +tax.  Nationwide Sprint 3G Network, Android…takes good pics and video too. $55 a month for unlimited everything.  $45 a month for 1200 minute talk time and unlimited text and internet.  $35 a month for 300 mins and unlimited everything else
Bluetooth works great…$150 new,asking $60.  Call 249-8475.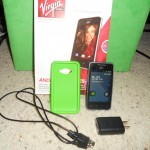 FOR SALE:  Spa Sensations 8″ Memory Foam Mattress with Platform frame. Need to sell because of moving and can't move myself. Like new and always had a protector on it from day one.  Frame is black and there is no headboard.  Call 249-8475.   SOLD!

FOR SALE:  Sofa is in great shape and wasn't sit on to much. Still has tags on and I always had a cover over it to.  Kept in a non smoking environment.  $225.  Call 249-8475.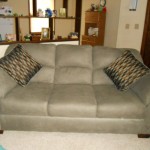 FREE:
I have a TV antenna with rotor in excellent shape it has approx 15 to 29 ft pole & a FM Antenna it is FREE FREE it will be taken down off the house in the next week if the weather is ok if you want it before then you will have to take it down off the house you can see it at 404 East Depot St. Exira

madden@iowatelecom.net

712-268-5448 Tom
.
FOR SALE:   Yardman 6.2 HP Briggs and Stratton lawn mower.  Like new.  $80.00.  243-9849.
FOR SALE:  Hoveround mobile chair, asking $500. Phone numbers 712-314-9099 or 402-541-7724.
FOR SALE: 55 gallon barrel wood stove, good condition $75; Craftsman 16 gallon 6 HP wet/dry vacuum, like new $60. 712-304-4998