WEDNESDAY, APRIL 10th
April 10th, 2013 by Jim Field
FOR SALE:  New black and silver Adidas cycling shoes.  Size 8 1/2.  New Trek bike seat and new black expandable bike seat pack.  Call 712-655-2859.
FOR SALE:  I have a brand new laser guided miter saw for sale. I'm asking $125.00 if interested text or call me at 712-789-0839.
FOR SALE:  4 male UKC English coon dog pups. $150. Call 712-304-1639.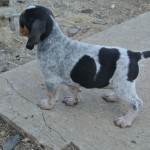 FOR SALE: 21 speed trail bike,custom assembled on diamondback frame $95; glass top table and 4 chair $60; waterproof tan tarp approx. 13×27 $65. 243-6639
WANTED: WWII Japanese army/military antiques and collectibles, especially helmets and bayonets and other things of that nature. Call 243-4131
FOR RENT: One bedroom house, reasonable rent deposit, must have references and sign 6 month or 1 year lease, call Gary at 249-6223 or 249-7292.