Field fires in Montgomery County
April 25th, 2013 by Ric Hanson
Montgomery County Emergency Management Director Brian Hamman reports firefighters from Villisca battled a field fire this (Thursday) afternoon.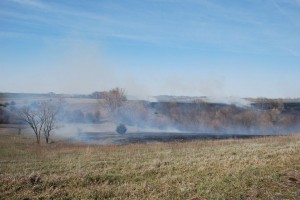 The blaze, which happened near 175th and Willow Avenue,  in eastern Montgomery County, was quickly contained and no injuries were reported. Crews from Red Oak and Stanton also handled small fires Thursday afternoon as well.
Hamman issued a reminder to rural property owners, that even though the grass is turning green, strong winds and nice weather will still create dangerous conditions for out of control fires to occur. Thursday's Fire Danger Index was in the HIGH category.