"Rachel's Challenge" takes place Jan. 10th at CAM Schools
January 4th, 2013 by Ric Hanson
CAM School District Pre-K through 8th Grade Principal Larry Hunt says as part of a statewide effort to reduce or eliminate bullying and harassment in Iowa schools, the CAM (Cumberland-Anita-Massena) School District, in cooperation with First National Bank, and Cornbelt Insurance, will host a special program for Middle- and High- School students, on Thursday, January 10th.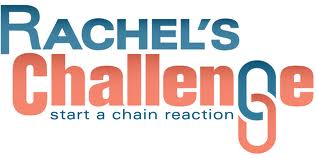 The program "Rachel's Challenge," is a series of student empowering programs and strategies which equip students and adults with the mental tools to combat bullying, while at the same time allaying feelings of isolation and despair, by creating a culture of kindness and compassion.
The student sessions take place from 8:45-a.m. until 9:45-a.m. Thursday, at the CAM Middle School, and from Noon until 1-p.m. at the CAM High School. There will also be student training at the High School in Anita, from 1:30 until 3-p.m., Thursday. In addition to the student program, a parent/community session will be held Thursday evening.
The "Rachel's Challenge" program is based on the writings of 17-year old Rachel Scott, who was the first student to die at Columbine High School, in 1999.
The core component of the program, is a school assembly that tells her story, and serves as the inspiration for change, among students. Hunt says the CAM Board of Directors and district administrators believe the program will bring "Real life meaning" to their students and community, on the problem students face when it comes to bullying and harassment. For more information, go to www.rachelschallenge.org.