TUESDAY, NOVEMBER 27th
November 26th, 2012 by Chris Parks
FOR SALE: Used treadmill. Everything still works really well. It has height adjustments and other features. It's a good unit. $250. Please call 243-4308.
WANTED:  Used clean refrigerator that could be used in the garage/basement for second storage..712-254-9152.
WANTED:  To rent a 1 or 2 bedroom house or apartment with off-street parking. Reasonable rent// Atlantic area.  249-8475.
FOR SALE:  5′ artificial Christmas tree $50.  NcStar 3-9×40 rubber coated waterproof scope w/ AR15 mounts $65.  Outdoor adventures brand camel back $40.  Call or text 712 249 3857.
FOR SALE:  Lowary Genius Organ.  Very good condition.  Perfect Christmas gift and just the right size for the home  Now just $50.00 or best offer.  Call 712-250-0920 between 9:00a.m. to 7:00p.m.
FOR SALE:  LG Optimus Elite Cell Phone (Virgin Mobile) Android….comes with the charger and the green case. A few months old. No contract / in Atlantic.  new it was $150………..$95.00.  402-516-2973 or 243-2890.  (Click picture for larger image)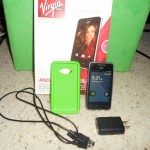 FOR SALE: Ashley Sofa $300…..always had a cover on….non smoking environment. 8″ Memory Foam Queen Mattress with platform frame …no headboard, also always kept a protection cover on it so like new. $200.  Atlantic.    My cell number 402-516-2973. Local number 243-2890.  (Click pictures for larger images)
WANTED: Snapper 22″ snowblower for parts. 712-249-3008
FREE: King size mattress, you must haul, clean just got a new one. 712-563-2243.
FOR SALE:  Gift Certificate for one night's stay in luxurious, queen room at Hotel Greenfield, Greenfield, Iowa – $40  ($79.95 value).  Certificate expires January, 2013.  This certificate was won at the Iowa State Fair.  Please call 515-943-6471 if interested.
FOR SALE: Very well built 14 foot, aluminum deck trailer with ramps and tires. $800 or willing to trade for a smaller trailer, 4×6, 4×8, or 5×8 in size. Call 712-790-1841.
WANTED: A step-climber for exercising knees and legs. Also, a used treadmill for reasonable prices. Please call 243-3756.
FOR SALE: White washer and dryer. They run fine, we just got new ones. $100 for the pair. Call 249-3651.
FOR SALE: 7 ft green artificial Christmas tree, nice shape, good condition, flame retardant. $45;Garage door, white, steel, 8 ft x 7 ft with most of the hardware, good condition. 641-746-2583