Travel plans over the Labor Day weekend? Better drive sober.
August 20th, 2012 by Ric Hanson
Together with agencies across the nation, Iowa's law enforcement will participate in the "Drive Sober or Get Pulled Over" special Traffic Enforcement Program (sTEP), beginning later this week.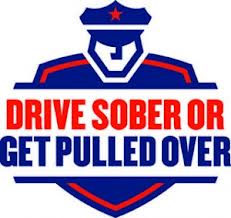 The sTEP program is an initiative of the National Highway Traffic Safety Administration (NHTSA).  Officials from city, county, and state law enforcement agencies will execute heightened enforcement on Iowa roads from August 23rd through September 5th.
Randy Hunefeld, sTEP Coordinator with the Iowa Governor's Traffic Safety Bureau, says their "Work to get the motoring public to buckle up, save lives, and reduce serious injuries continues." Hunefeld said during the upcoming  sTEP project, law enforcement officers will further focus their attention on removing drunk and impaired drivers from the roadways.  He says "We encourage anyone planning on drinking alcohol this holiday to be responsible and designate a sober driver.  With increased patrols and focused enforcement across Iowa, the odds of a drunk driver getting arrested greatly increase."
During the July 2-8, 2012 sTEP project, participating agencies reported 295 contacts with alcohol and drug-impaired drivers, 1,172 safety belt violations, 4,660 speeding violations, 274 stop sign and traffic signal violations, and a total of 15,641 enforcement contacts.  Officers assisted 1,184 motorists, apprehended 213 wanted persons, and executed 73 felony and 152 narcotics arrests during that period.  The next sTEP project is scheduled for November 19-25, 2012.