Vintage motor tour visits Iowa's infamous crime scenes
April 4th, 2012 by Ric Hanson
Owners of vintage cars are being invited to participate in a MotorMemories  vintage vehicle tour of Iowa crime scenes.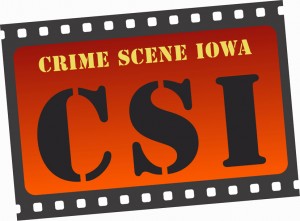 The "Crime Scene Iowa" tour takes place June 13th-17th, and is open to 1987 and older vehicles. Already, nearly 40 cars are already registered from 25 different Iowa communities. Motoring through western Iowa, the tour takes a closer look at some of the better, as well as lesser known crime stories in the Hawkeye state. 
The first stop is Villisca, where 100 years ago, six members of the Josiah B. Moore family and two young houseguests were found bludgeoned to death with the Moore's own axe. The murder spawned nearly ten years of investigations, repeated grand jury hearings, a spectacular slander suit, and murder trial. More than a century later, the murders remain unsolved.
The next stop is Templeton, in Carroll County, where during the Prohibition Era, west central Iowa farmers cooked whiskey in their barns and machine sheds to supplement their income in harsh times. The finished product was much sought-after and sold as Templeton Rye or "The Good Stuff" to those in the know. It was of such a high quality that it quickly made its way to speakeasies in Chicago, Kansas City, and Omaha through gangster Al Capone. For almost 80 years the product was considered illegal until it was introduced in 2006 as a legal brand of top shelf liquor. 
Other stops will tell the story of Jesse James in Adair and the world's first train robbery, Bonnie & Clyde robbing the bank in Stuart and the Dexfield Park shoot-out near Dexter where his Clyde's brother Buck was mortally wounded. Along the way local historians tell tales of other crimes, some with hilarious endings.
The tour begins on Wednesday, June 13, with presenting sponsor CWG Insurance hosting an evening event on their West Des Moines campus. The MotorMemories tours began as the MotorIoway 1000, an Iowa Sesquicentennial celebration in 1996. It became an annual event, and has now evolved into multiple vintage vehicle tours each year. Additional tour information and registration details can be found at www.motormemories.com.