Top Ten of Iowa's Best Burger contest named
March 19th, 2012 by Ric Hanson
Two southwest Iowa restaurants among the top 10 nominees for the Iowa Beef Industry Council and Iowa Cattleman's Associations' "Iowa's Best Burger"  contest.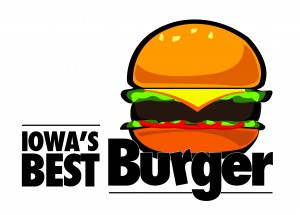 The nominations were submitted by burger lovers from all over the state, when they answered the question "Who has Iowa's Best Burger?" After counting the votes, the top ten restaurants for 2012 are ready to move on to the next level: the selection of Iowa's Best Burger, which will be announced the first week of May. Among the nominees, is The Farmer's Kitchen in Atlantic, and the Coon Bowl III, in Coon Rapids. 
In its third year, Iowa's Best Burger contest received over 4,250 nominations that named 212 restaurants. Elaine Utesch, a Correctionville farmer who is chairman of the Iowa Beef Industry Council said "The nominations covered restaurants over 130 Iowa communities."  Nominations for the contest were made from Feb. 13th through March 16th, 2012. The Top Ten restaurants were the top vote-getters when all on-line, paper and faxed ballots were counted. 
The top ten restaurants will be visited by a secret panel of judges who will evaluate the nominee's hamburgers by proper temperature for serving a ground beef patty, appearance and taste. The winner will be named the first week of May as a kick-off to May Beef Month, and will receive a plaque and a media prize package that will include an on-site live radio announcement. All Top Ten restaurants will receive a certificate. To continue to learn more about the contest, you can visit www.iabeef.org or "friend" the Iowa Beef Council Facebook© page. You'll also find a map showing the locations of the Top Ten restaurants. 
Last year, 3,500 nominations for the Best Burger title were received. The winner was the Rusty Duck in Dexter, while Sac County Cattle Company of Sac City won the inaugural event in 2010.