Impacts on I-80 and I-29 during segment 3 of the CBIS project to be discussed April 3
March 20th, 2012 by Ric Hanson
The Iowa Department of Transportation (DOT) says a public meeting will be held Tuesday, April 3rd, in Council Bluffs, to discuss the Council Bluffs Interstate System (CBIS) segment 3 project impacts.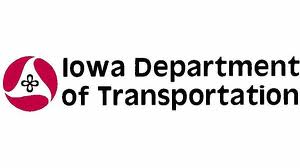 Segment 3, on Interstate 80, begins at Indian Creek and proceeds east to east of Madison Avenue. On I-29, segment 3 begins south of the U.S. 275/Iowa 92 interchange and continues north to the east system interchange. The meeting will be held in rooms K and L of the Mid-America Center at One Arena Way in Council Bluffs. No formal presentation will be made. Iowa DOT staff will be available anytime between 5 and 7 p.m. to individually discuss the project. 
General information about the project is available from John Carns, CBIS project coordinator, Iowa Department of Transportation, 2210 E. Seventh St., Atlantic, Iowa 50022, telephone 712-243-3355 or 800-289-4368, or email john.carns@dot.iowa.gov. Visit the Iowa DOT's project-related public involvement event website at www.iowadot.gov/pim for information about scheduled public meetings and hearings, and opportunities to offer input to the Iowa DOT during the development of certain projects.