Storm Spotter Training courses offered in March and April
February 28th, 2012 by Ric Hanson
Can you tell the difference between a "scud" cloud, and a "wall" cloud? Do you know the difference between a "funnel cloud," and a Tornado? Trained storm spotters know the difference, and serve as the local eyes for the National Weather Service when severe weather threatens.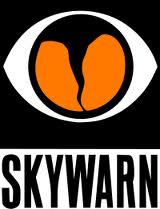 Each year, meteorologists with the National Weather Service (NWS) travel to most of the 51 counties they serve to provide a comprehensive multi-media spotter training presentation. The classes are hosted by local emergency management officials, fire departments and a few amateur radio clubs. There are several opportunities for you to attend one of these classes free of charge. The classes typically last one-to two-hours.
The courses cover information about severe weather climatology, severe thunderstorm types, different weather threats and how to identify them, how to report severe weather, spotter safety and severe weather communications. If a class is not offered in your county, you are welcome to attend a class in a nearby county.
In the KJAN listening area, classes are being offered in March at the following locations and times….
March 8th     at the Prescott Fire Station in Adams County, beginning at 7-p.m.
March 14th   at the Lewis Fire Station in Cass County, starting at 7-p.m.
March 15th  at Southwestern Community College in Creston Room 180, at 7-p.m. (Union County)
March 21st  at the Mt. Ayr Courthouse Assembly Room, at 7-p.m. (Ringgold County)
March 26th at the Carroll Fire Station, beginning at 6:30-p.m. (Carroll County)
March 27th at the Farmers and Merchants State Bank in Winterset, at 7-p.m. (Madision County)
And, in April….
on the 4th, at the Audubon Courthouse, beginning at 6:30-p.m. (Audubon County), and on the 18th, at the Menlo Community Center in Menlo (Guthrie County), beginning at 7-p.m.
For other locations, dates and times, check out http://www.crh.noaa.gov/dmx/?n=spotterinfo