Bluffs Company breaks ground for new plant that could create 100 jobs
November 10th, 2011 by Ric Hanson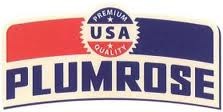 A ground breaking ceremony was held Wednesday in Council Bluffs, for a plant which may generate up to 100 jobs. Plumrose USA broke ground on a 100-thousand square foot, $70-million cold-cut slicing facility, which will be built north of the intersection of South 32nd Street and 21st Avenue. The company already has a plant at 2650 23rd Avenue, in Council Bluffs, but that facility produces products which must be sliced at a different location.
In May, 2011, Plumrose USA was one of three western Iowa companies that were awarded financial incentives packages from the Iowa Economic Development Board. The IEDB approved $520,000 in direct financial assistance from the Grow Iowa Values Financial Assistance Program (GIVFAP) and tax incentives, to Plumrose. The new plant is LEED certified, which means its design is environmentally and employee health friendly. Company officials say the facility should be open in about 11-months. Plumrose USA is owned by Denmark-based Danish Crown, a packaged meats company.
The Iowa Economic Development Board last May had also approved Enterprise Zone tax incentives to Menard's Incorporated, to expand a warehouse at its distribution center in Shelby County, which will allow for a further expansion of its product lines, and $800,000 in direct financial assistance to Tyson Prepared Foods, Inc., for a proposed renovation of its Council Bluffs facility.