IWCC Design Tech Program Ribbon Cutting Ceremony Planned
September 14th, 2011 by Ric Hanson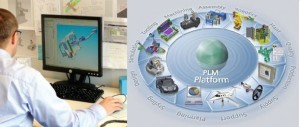 Iowa Western Community College has announced a ribbon cutting ceremony will be held Thursday, for their new "Design Technology" Program.. The ceremony takes place at 10-a.m. IWCC's Cass County Center in Atlantic. Center Director Ann Pross says everyone is invited to attend the event.
In mid-April, officials with the Southwest Iowa Foundation announced the Atlantic Center of Iowa Western Community College had received a $150,000 grant for the new Design Technology Program, which began at the start of the 2011-2012 school year. The City of Atlantic and Cass County Board of Supervisors had previously pledged $100,000 each to assist with the infrastructure necessary to make the program possible.
Students enrolled in the program will learn to build 3-D virtual products using specialized software developed by Plano, Texas-based Siemens Product Lifestyle Management. The PLM software will introduce students to product design and development technology used by many of the world's leading manufacturing, architectural and construction companies. The classroom and hands-on experience will allow students to develop technical drawings and plans, to build everything from microchips to skyscrapers.
Among the dignitaries expected to be on-hand for Thursday's ceremony are: Iowa Western President, Dr. Dan Kinney; lead volunteer Jay Miller; and, Design Technology Program Instructor Joe Vanstrom.