"Mysterious Monarchs" Program
August 29th, 2011 by Ric Hanson
Officials with The Cass County Conservation Service say the Conservation Board is holding a "Mysterious Monarchs" Program this Thu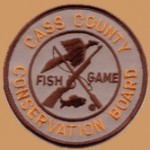 rsday afternoon (Sept. 1st). The public program will be held at the Main Campground at Lake Anita State Park in Anita.
During the free, 4-p.m. event, you can discover the Monarch Butterflies before their journey south! Conservation staffers will tag monarchs and show you how to same. If you'd would like a home tagging kit, you must attend and pre-register for the Kit.
Call 712-769-2372 to pre-register for your kit. You DO NOT have to be a registered camper to attend the program.