Iowa Army Guard soldier killed in Afghanistan
July 10th, 2011 by Ric Hanson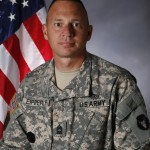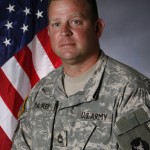 The Iowa National Guard regrets to announce the death of Sgt. 1st Class Terryl L. Pasker, 39, of Cedar Rapids, Iowa. Pasker was killed by an Afghan National Directorate Security officer during a mounted patrol, Saturday, July 9, in Panjshir Province, Afghanistan at approximately 9:30 a.m., local Afghanistan time. As Pasker conducted the mounted patrol, the security officer stopped Pasker's vehicle, then shot and killed both Pasker and a civilian in the vehicle. Master Sgt. Todd Eipperle,  of Marshalltown, Iowa, driving an armored vehicle in front of Pasker, stopped as soon as the shots were fired, and exchanged gunfire with the Afghan security officer, killing the security officer. Eipperle was wounded in the attack.
Pasker was assigned to Co. B, 334th Brigade Support Battalion, 2nd Brigade Combat Team, 34th Infantry Division, Iowa Army National Guard, Cedar Rapids, Iowa. Eipperle is assigned to the Headquarters and Headquarters Company, 2nd Brigade Combat Team, 34th Infantry Division, Iowa Army National Guard, Boone, Iowa, and is currently receiving medical treatment at a U.S. Army facility in Afghanistan. The attack is under investigation.
Pasker was born Feb. 26, 1972 in Anamosa, Iowa and graduated from Lisbon (Iowa) High School in 1990. He enlisted in the U.S. Army in July 1990 and joined the Iowa Army National Guard in April 1995. Pasker was serving as an Electronic Maintenance Supervisor during his current deployment. He previously deployed to Afghanistan for Operation Enduring Freedom in 2004-2005.
Pasker was part of the approximately 2,800 members of the 2nd Brigade Combat Team, 34th Infantry Division deployed to Afghanistan. These Iowa Soldiers reported to their mobilization station at Camp Shelby, Miss. in Aug. 2010 for additional training and preparation before departing for the Afghanistan theater of operations. The unit arrived in Afghanistan in November 2010, where the Soldiers provide full-spectrum operations in a combat theater, including lethal and non-lethal capabilities, support to Afghan National Army and Police units, and assistance to humanitarian relief initiatives.