RAGBRAI Housing Needed for Some Unique Groups
June 28th, 2011 by Ric Hanson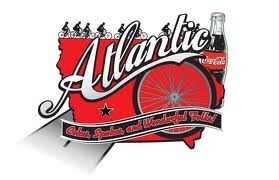 It's less than a month now until Atlantic welcomes RAGBRAI on Sunday, July 24.  Atlantic Area Chamber of Commerce Executive Director Ann McCurdy says there is still a need for housing, especially for groups of individuals who will be making their way to our community. Here's a sample of some of the groups who will be coming to town that weekend…
A 13 member Christian Bible study group from West Point, New York, traveling as married couples with one adult child. A flat area for the pop up camper would be ideal for these folks. They also prefer shower/toilet access.
A group of 13 traveling in a 15 passenger van with trailer seeks a bed for one couple, inside camping or yard camping, with shower and toilet access. The group has participated in RAGBRAI for 22 years. One member is the former Chief of Police in Des Moines. Members come from Iowa, Missouri, Kansas, Ohio, Texas, and Wisconsin.
A family group of 3 first time RAGBAI-ers who prefer yard camping. They are from Cape Girardeau, Missouri, and range in age from 21 to 50.
A group of 11 from Lansdale, Pennsylvania, which includes 1 physician assistant, 3 nurses, 1 physical therapist, a French teacher, a financier , a retired computer engineer and a New Yorker. They look forward to getting to know the locals and cherishing the experience of what RAGBRAI is all about.  They will camp but would like shower and toilet access.
McCurdy says more than 1,500 people will be looking for yard space in Atlantic, so that may set up camp, have housing, and a place to wash-up.  If you are interested in housing one of these groups, please call the Chamber at 243.3017.