2011 Atlantic Coca-Cola Days Shirts Now Available
June 10th, 2011 by Ric Hanson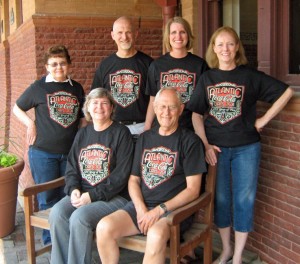 The Coca-Cola Days Committee of the Atlantic Area Chamber of Commerce has announced that the 2011 "Coca-Cola Days" t-shirt is now available. The theme for this year's event is "Celebrate with Coca-Cola: 125 Years of Fun!" The shirts are black and available in both long and short sleeves.
Short sleeves are $16 and long sleeves are $22, and prices include tax. Ann McCurdy, Executive Director of the Atlantic Area Chamber of Commerce, says "The design this year has a more vintage feel, which goes along well with the 125th anniversary of Coca-Cola." The 2011 brochure and raffle tickets for a one-of-a-kind Diet Coke machine will both be available by the end of the month. 
Coca-Cola Days is held annually on the 4th weekend of September, making it September 23-24 this year. The event draws collectors from across the country to Atlantic to show, swap and sell memorabilia. The event also includes a tailgate dinner and parade.
For more information about Coca-Cola Days, please contact the Chamber at
243.3017.