2011 Air Race Classic
June 22nd, 2011 by Ric Hanson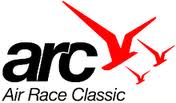 The 35th Annual Women's Air Race Classic has been scheduled for takeoff in Alliance, NE. Gaylene Jensen, of Heartland Aviation in Alliance said weather and other issues forced the race to start in Alliance instead of Iowa City, Iowa.
Jensen says stops in Brookings and Spearfish, S.D.; Jamestown, N.D.; and Rawlins, Wyo., have been eliminated as well. She says more than 100 women operating 50 aircraft will be taking off from the Alliance Airport starting at noon MDT, today (Wednesday).
The race stops include Great Bend, Kan.; Borger, Texas; Norman, Okla.; and El Dorado, Ark. The race ends in Mobile, Alabama.
You may recall, in 2009, Atlantic served as the terminus, or, end point of the race that began that year in Denver, CO. The Race was won by pilots Kelly Burris of Ann Arbor, MI and Erin Recke of Seattle, WA in a Beechcraft Debonair.
More information is available at www.airraceclassic.org