Menard's, Plumrose USA & Tyson tax incentives from IEDB for western IA projects
May 19th, 2011 by Ric Hanson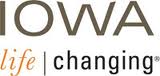 Three western Iowa companies were awarded financial incentives packages today (Thursday), from the Iowa Economic Development Board. In all, the IEDB approved awards for projects that officials say will create up to 447 jobs across the state.
The board approved Enterprise Zone tax incentives to Menard's Incorporated, to expand a warehouse at its distribution center in Shelby County, which will allow for a further expansion of its product lines. The Iowa Department of Economic Development says the company was considering out-of-state locations for the expansion project, which represents an estimated $10.9-million capital investment and is expected to create 28-new jobs. The center opened in 2007.
The IEDB also approved $520,000 in direct financial assistance from the Grow Iowa Values Financial Assistance Program (GIVFAP) and tax incentives, to meat processor Plumrose USA, to build a proposed manufacturing facility in Council Bluffs. If the project becomes a reality, it would represent a $57.8-million capital investment and create 65 new jobs supported by state incentives.
The company, which produced premium bacons, packaged deli meats, deli-counter hams and cooked ribs. They already have a production facility in Council Bluffs. The proposal calls for a 100,000-square foot LEED-certified facility that would house new slicing and packaging operations. The tax incentives approved for the project are though the High Quality Jobs Program.
And, the board today (Thurssday) awarded $800,000 in direct financial assistance from GIVFAP and Enterprise Zone tax incentives to Tyson Prepared Foods, Inc., for a proposed renovation of its Council Bluffs facility. The project involves 53 jobs, and includes an addition of roughly 60,000-square feet, and renovating the cooked meats facility, for a total investment of $48-million. The company employs 9,400 people in Iowa.