Harlan Judge named as nominee for Iowa appeals court
May 10th, 2011 by Ric Hanson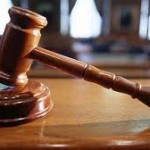 DES MOINES, Iowa (AP) — The Judicial Nominating Commission has selected three nominees to fill a vacancy on the Iowa Court of Appeals and sent the names to Gov. Terry Branstad. The commission on Tuesday named the finalists from a group of 25 applicants, who were interviewed this week.
The finalists are 49-year-old Susan Christensen, of Harlan, a district associate judge in the Fourth Judicial District; 55-year-old Bruce Kempkes, of Earlham, an assistant attorney general; and 58-year-old Michael Mullins, of Washington, a district judge in Iowa's Eighth Judicial District.
Branstad has 30 days to fill the vacancy, which was created when Edward Mansfield was appointed to the Iowa Supreme Court.