Bag of Bones found in western IA warehouse
May 18th, 2011 by Ric Hanson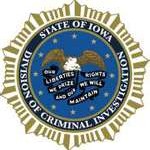 A bag of human remains has been found in a Dow City warehouse. According to the Iowa Division of Criminal Investigation (DCI) and the Crawford County Sheriff's office, the bag of human bones was found in an unoccupied warehouse in Dow City on Monday, May 16th.
The discovery was made by a group of people who were working to clean out the warehouse, which was scheduled for demolition by the city. A medical examiner tested the bones, and concluded they are human remains. The state medical examiner's office in Des Moines is now conducting tests to analyze the remains and determine a potential age and identification of the person.
The Crawford county sheriff's office and the Iowa DCI continue to investigate when the remains were taken to the warehouse, and who might have knowledge of where they came from.
Officials said Tuesday they believe there is no threat to people in Dow City or Crawford County.