WEEK OF MAY 15, 2023
May 15th, 2023 by Jim Field
FOR SALE:  I have three stands free, one buffet stand for sale $100.00.  I have a nice TV stand with fire place $150.00 in nice condition.  Dresser $25.00.  Call 712-304-3183.
FOR SALE:  a wheel chair lift for a van works well and in good shape.  Located in Atlantic.  Call 580-754-3326.
FOR SALE:  Pickup box trailer. Ball hitch.  Frame is good and pulls nice, the box is as is.  712-549-2410 Brayton area.  Was $125 now reduced to $100.  SOLD!
FOR SALE:  antique wheelchair wicker back, asking $175.00.  Call 712-778-2792 if no answer leave message.
WANTED:  Looking for old wood chair as well as an old wood porch post. Call or text 712-254-0384.
FOR SALE: 2 ceiling fans. $20 each or $30 for the pair.  712-249-3558.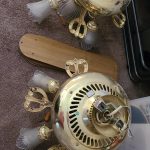 FOR SALE:  10 dozen night crawlers in containers.  Asking $2/dozen.  In the Griswold area.  Call 402-689-5954.
WANTED:  someone to do about three hours worth of string trimming at a property five miles outside of Atlantic.  Call 712-243-3853 to discuss.
FOR SALE: 2013 36′ Columbus 5th Wheel. 3 slide outs, new tires. Everything works. Excellent condition. Can be seen at 1300 Roosevelt Drive in Atlantic. Call 712-249-3130
FOR SALE:  split and dried firewood.  Call 712-249-3730.
WANTED: Good, used high chair. 712-789-0538.  FOUND

FOR SALE:  1995 Yukon Suburban, 8 passenger, in good shape, runs great.  Asking $1,500 OBO.  Call 712-249-2891.
FOR SALE:  McCulloch Eager Beaver straight shaft weed eater.  Asking $75.  Call 712-304-4998 in Hamlin.
WANTED:  a forklift and a trencher.  Call 712-355-1566.
FOR SALE:  CAN-AM Spyder with only 900 miles 9still has break-in oil in it), automatic transmission and the CAN-AM package which includes Spyder decals, Spyder wheels, Spyder header.   Paid $20,000 new…asking $10,000.  Also has a 2 row John Deere planter…great for planting sweet corn and Allis Chalmber tractors. Call 712-355-1566.