WEEK OF MARCH 6, 2023
March 6th, 2023 by Lori Murphy
FREE:  need a good home for Toby a striped grey kitty . He loves to lay on your lap and play too….and I still have female gray kitty that's declawed and spayed and orange kitty named Jojo that is neutered but has claws.  Black and white male named Max that is neutered also.  All are up to date on shots and are in Atlantic.   531-530-9492.
WANTED: A small wagon or cart to pull behind a small 4-wheel scooter. Call 243-4016.
FOR SALE:  2 double-wide carport enclosures for $100 each.  Also, portable gas-operated cement cutter (with a $140 blade) for $150.  Call 712-355-1566 in Council Bluffs.
WANTED:  a washer and dryer and a carport for a rental property.  Call 712-355-1566.
FOR SALE:  18″×18″×2″ plant stand or end table.  Made of cherry wood. $40.  Call Tim at 712 249 9242 and leave voice mail.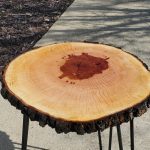 FOR SALE: 4 tires plus a spare. 265/75/R15. They have 75% tread on 5 bolt aluminum rims. Will deliver. Make an offer 712-363-4286.