Big 12 chosen to host 2030 Men's Final Four in Arlington, Texas
November 23rd, 2022 by Chris Parks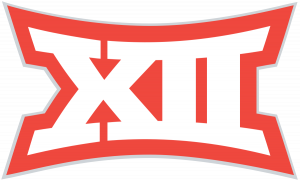 A day after finding out it would host the 2031 Women's Final Four, the Big 12 Conference was awarded the 2030 Men's Final Four by the NCAA Division I Men's Basketball Committee. Games will be played on April 6 and 8 at AT&T Stadium in Arlington, Texas. The event was also held in North Texas in 2014.
"This is indeed a festive week for the Big 12," said Commissioner Brett Yormark. "We are thrilled with the news that we will host the 2030 Men's Final Four in Arlington in addition to the 2031 Women's Final Four in Dallas. As home to the last two men's basketball national champions, we look forward to staging this marquee event along with hosting men's preliminary rounds three of the next four seasons and the 2023 Women's Final Four."
AT&T Stadium owns a clean sweep of Final Four attendance records, having drawn 79,444 fans to the 2014 national semifinals and 79,238 more to the championship game for a two-session total of 158,682.