WEEK OF AUGUST 1, 2022
August 1st, 2022 by Jim Field
WANTED:  Looking for a horse farrier in Southwest Iowa/Council Bluffs area. Also looking for a weed sprayer, an ATV side by side 4WD and a 22′ motorhome. 712-355-1566
FOR SALE:  Skid loader, 55 HP, super boom, turbo diesel, asking $14,000. An antique Caterpillar 2-man road grader for $500. A restored H International tractor for $1,700.  Terminator 170cc dirt bike, 100 miles, asking $700. Call 712-355-1566 in Council Bluffs.
FOR SALE: 2011 Master Tow car dolly. Has a new right tire, fender and lights. Straps included. $950. 712-249-1016
FOR SALE:  TP-Link OnHub 1900 Mbps 1-Port Gigabit Wireless AC Router (TGR1900BLU) Works great! Just don't need anymore.  $40. SOLD! Also, XIDU 12.5 inch Windows 10 Laptop with Backlit Keyboard, 2K Display (2560 x 1440)….. Just like new …..$175.  Call 531-530-9492 in Atlantic.
FOR SALE:  20′ aluminum light poles with three lamps for $500.  A Lennox heater, 80 BTU, 3 burner and a wood burning heater still in the crate, both for $150+.  A pull-down ladder (for getting into an attic) $100. Call 712-355-1566.
FREE:  Birds to give away, call 712-304-4738.
FOR SALE:  McCullough Eager Beaver weed eater with straight shaft, works fine, asking $50.  2 Makita variable speed cordless drills with spare batteries and chargers.  $25 each or both for $45.  2 Larson 32″ x 80″ storm doors, white, older, glass and screens are good, $20 each or $30 for both.  Call 712-304-4998 in Hamlin.
FOR SALE: Temper-Pedic California King adjustable bed. Two mattresses and bags. Must go! Asking $1,500. Call 712-249-8750 in Atlantic.
FOR SALE: New black wooden island chair with 360 degree swivel padded seat. $55 or best offer. Will deliver in Atlantic, Lewis or Griswold area. Please call 712-769-2426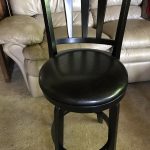 FOR SALE: Brand new in unopened box Hooked On Phonics for $10. Several size tires including a 255-85/ R17 on a nice Chevy rim for $20, some are 235-85/R16 and 225-75/R15…most have 80% tread left on them…$10 each. In Council Bluffs 712-355-1566
FOR SALE:  1951 Willys Wagon, 4WD, no rust, needs a carburetor.  Also, 1930 Chevy 3 hinge coup, could be a great rat rod.  Asking $400 and up on each. 1957 Chevy restored hood and starter for $300. A Chrysler LeBaron convertible with 100,000 miles for $1,800. Call 712-355-1566.
FREE TO A GOOD HOME:  Dusty- His owner passed away.  Long Hair Blue Gray in color.  Neutered and Front Declawed.  Needs someone that can keep him groomed so his coat doesn't get matted.  He is a little overweight at 20lbs.  He is about 7 years old.  531-530-9492.
TAG SALE:  August 5 & 6 from 9:00 am – 5:00 pm at 1804 Hillcrest Drive, Atlantic.  Huge assortment of unopened new stock tools, Honda Scooter, patio furniture, vintage games, toys, washer& dryer, and so much more.
FOR SALE:  Coffee table, handmade 17 x 28 x 18 really cool.  Asking $125.  Call Tim at 712 249 9242 leave message.