WEEK OF JULY 4, 2022
July 5th, 2022 by Jim Field
FOR SALE: John Deere manure spreader $500; 2 row John Deere 2 row planter for piece work $400; pull down ladder for inside the home for an attic. $90. 712-355-1566. Council Bluffs.
FOR SALE:  McCullough Eager Beaver weed eater with straight shaft, works fine, asking $50.  2 Larson 32″ x 80″ storm doors, white, older, glass and screens are good, $20 each.  Call 712-304-4998 in Hamlin.
FOR SALE: Antique road grader to trade for a weed sprayer or sell for $600; Terminator dirt bike, 170 cc, 4 stroke, a little over 100 miles $800; H International tractor with wide front end, restored just 2 years ago for $1,600. Call 712-355-1566 in Council Bluffs.
FOR SALE:  a hutch with sliding glass doors. It's in really good condition. $40.  Call 712-249-3999.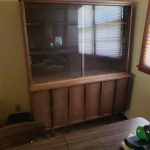 FOR SALE:  Antique cast iron stool.  $15 in Atlantic.  712-249-5105. SOLD!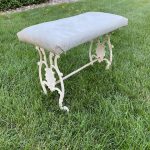 FOR SALE:  Snapper 20″ 5hp single stage 2 cycle snow blower $125.  Available in Atlantic 712-249-5105. SOLD
FOR SALE:  golden retriever puppies, parents emotional support animals, playful.  Call 712 579-1981.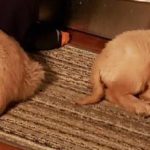 FOR SALE:  A Snapper self-propelled lawn mower, new oil and blade, well maintained, asking $55.  Call 712-250-0902.
FOR SALE:  I have around 300 egg cartons, may be a little more, for sale $25.00, pick up in Anita, 712 304 4851.
FREE TO A GOOD HOME:  Thunder & Lightning….We are orange kitties and brothers.  We are really mellow.  We sleep a lot.  Thunder talks to you especially when he wants food.  We are both front declawed and neutered.  We like to be brushed and petted but do not like to be picked up.  We like the laser light too.  We like laying in a cat tree too.  531-530-9492.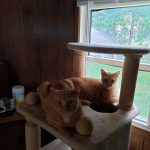 FREE TO A GOOD HOME:  Midget.  I am part Siamese.  I love to play with laser light and other toys.  I also like laying on laps and rubbing heads with you too.  I also like laying on a cat tree too.  531-530-9492.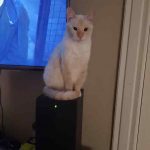 FOR SALE:  2011 Ford F-150 extended cab 4WD with XLT package.  83,700 one-owner miles, well cared for, flex fuel.  Located in Rembrandt.  Asking $18,950.  Call 712-296-3946.
FOR SALE: 2009 Saturn VU XR $1,300; SOLD! Total Gym XLS (new) $375; 24′ aluminum extension ladder $80; 6′ Werner step ladder $40; Craftsman 18″ electric hedge trimmer $10; Remington 14″ electric chain saw $20. Call 249-3416.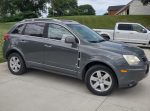 FOR SALE:  Beanie Babies for $1.00 each.. one of a kind from  the 80″ and 90′ in a self case…Call  243 4132  for more info .. if no answer  leave message  Great for gifts to all ages.
WANTED:  I would like some metal roofing material to cover 18ft x 11ft.  Prefer white or gray.  Slightly used is okay.  Please call or text 712-254-1441.
FOR SALE:  Male and female white German Shepherds need to be re-homed.  Born in March 2021.  Both have papers.  Would like for them to go to a home together.  Call or text 712-249-1922 for more information.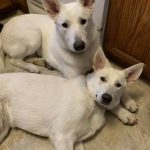 FREE:  Collapsible metal kennel for free. 42 inches deep, 30 inches tall. 27 1/2 inches wide. Includes removable plastic base tray. Used. Please call 712-268-2333. Located in Exira. GONE!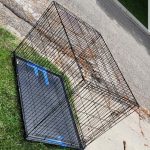 FOR SALE:  Outdoor lighting. 3-photo cell house lights $50. 1-carriage motion light $20. 1 jar light $5.  If interested please call 712-249-2823.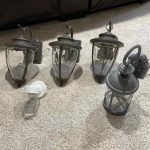 FOR SALE:  two large plant planters.  Yellow and Red.  Size: 3 ft x 3 ft.  Made of steel/powder coated painted.  Price: $100 apiece and /or both planters for $175 and or best offer.  Also, left handed men's and women's golf clubs.  We have drivers, hybrid iron clubs and a putter.  Each club is for sale for $10 and or best offer.  Please contact: Red Oak, Iowa.  Cell phone: 712-370-0874.
FOR SALE: dirt bike, scooter & 3 street cruisers $700 and up; wood burning stove & water heater still in crate $800 and up. WANTED: weed sprayer. 712-355-1566.
FOR SALE:  Folding Blocking Chute for 4-H show calves.  $400.  Call 712-249-7568.
FOR SALE:  10 cubic foot AgriFab dumping utility lawn and garden trailer available in Atlantic.  New ones $200-240.  This slightly used $75.  712-249-5105. SOLD!
FOR SALE:  Lambert 31″ pull behind lawn sweeper.  Only $75.  712-249-5105. SOLD!
FOR SALE:  Two gray upholstered office chairs with arms.  $20 each or two for $35.  Available in Atlantic 712-249-5105.  SOLD!