WEEK OF MAY 23, 2022
May 23rd, 2022 by Jim Field
FOR SALE:  Treager wood pellet grill. Good condition. Built-in meat thermometer. You load and haul. $350.00. 712-254-0730.
FOR SALE:  2 semi floor jacks, one antique/one modern, asking $400 each.  A Lennox furnace, 3 burner, asking $150.  A sand blaster, used only once, asking $40.  Call 712-355-1566 in Council Bluffs.
FOR SALE:  4 tree slices made of walnut and cedar.  12″ wide, x1 1/2″ thick.  $40 for all or $8 for each.  Call Timothy at 712-249-9242 leave message.
FOR SALE:  3-point post driver $250.  Ultralite two-passenger airplane, trike, comes with parachute, $16,000.  Trailer with 2 kayaks and a canoe, never used, asking $1,200.  Call 712-355-1566 in Council Bluffs.
FOR SALE:  2020 Sears Craftsman Zero Turn Mower, 54″ cut, 24 HP Kohler motor, only used one summer, asking $2,200.  Call 712-254-1111.
FOR SALE: 4 – 16″ round planters for flowers, new, never used, light brown & dark brown, has drainage. Reg. $20, asking $15 each or all 4 for $48; 2 barstools, 29″ high, $20 each or both for $30. Cash only, pics available upon request, call or text. 701-240-8190 (in Atlantic)
FOR SALE: Retaining wall block. Semi-load full of various styles and sizes. $0.50 on up. 2 tandem discs, one 12-footer and one 14-footer, $400 your pick. Call 712-355-1566 in Council Bluffs.
WANTED:  22′ motor home.  Call 712-355-1566 in Council Bluffs.
FOR SALE:  A pair of zero turn mowers, a Zoom that is three years old and a John Deere, asking $700 each.  3 Allis-Chalmers tractors (2 D17's & a D14), asking $3,200 each.  Call 712-355-1566 in Council Bluffs.
FOR SALE:  McCullough Eager Beaver weed wacker with straight shaft, works fine, asking $75.  A heavy duty load binder, asking $50.  Call 712-304-4998 in Hamlin.
FOR SALE:  Golden retriever puppies.  Ready for the new homes.  Mom and dad are very well trained dogs.  712-579-1981.
FOR SALE:  2015 Forest River Wildcat 34 ft. fifth wheel camper.  One Owner, used very little, everything works as it should.  It has the Anderson hitch conversion on it for goose neck hook up and this can go with it if needed.  Asking $28,000 and open to reasonable offers.  Call 641-512-2101.  Located in Avoca.  SOLD!
FOR SALE:  2005 Toyota Sienna LE Wheelchair van with 3.3 liter engine, 159,000 miles.  Has manual fold out wheelchair ramp with tie down straps included.  Asking $7,500 OBO.  Call 712-304-0481.  SOLD!
FOR SALE:   bird for sale, 4 of them, $20.00 with cage.  Kimballton 712-304-4738.
FOR SALE:  Craftsman drill press. $125. Phone number 712-249-3973.
FOR SALE:  Westinghouse 50-gallon water heater, still in the box, for $800.  A wood burning stove that attaches to a furnace, still in the crate for $1,500.  New Holland skid loader with superboom, turbo diesel, 55 HP, asking $16,000. Call 712-355-1566 in Council Bluffs.
FOR SALE:  AKC registered German Shorthair Pointers.  Will be ready for new homes first part of June.  Very strong hunting bloodlines on mom and dad side, both mom and dad are trained active bird dogs.  Please call 712-267-3845 for information.  $800.00.
FOR SALE:  Caterpillar antique road grader with 8′ blade, $600.  Antique wringer washer $200.  3 antique hand tire pumps, for Model T or antique bike, a 3-cylinder, 2-cylinder and a 1-cylinder, $90.  712-355-1566 in Council Bluffs.
WANTED:  an old Volkswagon van or pickup from the 1950's or 1960's, in any condition.  Offering a $500 finder's fee.  Call 620-910-7257.
FOR SALE:  White German shepherds born April 29th, parents are papered.  3 male and 3 females.  Will be ready June 17th or so.  Contact me for more information at 712-249-1922.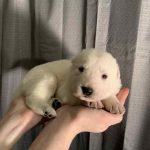 FOR SALE:  2 antique 4 drawer dressers. Refinished.  Large Mahogany dresser is 44″ wide, 23″ deep, 45″ high. Has a few chips in the veneer.  Great piece.  Small dresser with mirror. Original hardware. 39 1/2″ wide, 20″ deep, 34″ high with mirror.  $75.00 each. Call or text 712-249-5675.  SOLD!
FOR SALE:  John Deere 425 zero turn lawn mower.  23 hp, 48" deck, new battery and recent service.  Runs well, just no longer need.  $1750 cash 712-249-2509. SOLD!
FOR SALE:  3.1 cubic foot refrigerator freezer, good condition. $50.   Call or text 712-249-7289.
FOR SALE:  LG 55″ 4K TV  – $150.  FREE:  to a good home- Female gray kitty  spayed and front  declawed.  I have to find good homes for more too. All different personalities. Most are related as I rescued some and fostered some.  All have had shots and are all fixed.  In Atlantic.  531-530-9492.