WEEK OF DECEMBER 13, 2021
December 13th, 2021 by Jim Field
FOR SALE:  Hunting Coat – NEW – This is a deluxe hydration hunting coat (Rocky is the brand). Size -Large (42-44) It is waterproof with multiple zippered compartments and dual game bags. Has shotshell holders. Price – $80.  Two reversible down-filled vests (one side navy blue and other side gray) – Adult size – Small. Both are NEW. Price is $15 each.  One pair of Army surplus pants (NEW) Size – Medium – Waist is expandable (31-35″) – Inseam is (29 1/2 – 32 1/2″). Has drawstring ties on pant legs. – $25.  Call 515-943-6471 (Exira)
FREE TO A GOOD HOME: Very large collection of Noah's Ark memorabilia. These are not toys and probably should not be played with. They would make a very great display. If interested please call 712-249-8750 (no text please). GONE
FOR SALE:  Sony Bravia LCD 32" flat screen TV for sale – $79.  Call 712-254-2254.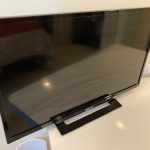 FOR SALE: Yamaha Guitar w/ case and extras $150 obo; Drill Master cordless combo pack, 18 volt drill, jigsaw, sander & light $100 at Harbor Freight, selling for $60 (like new); CB Chrome snare drum w/ case &pad (like new), $50. 712-243-2408.
FOR SALE:  43″ LG flat screen TV, works great, $75.  Call 712-304-4998 in Hamlin.
FOR SALE: Kirby vacuum. Very clean and good condition. Works great. Just too heavy for 80 year old. $10. 712-243-4619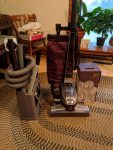 FOR SALE:  Five drawer dresser in good shape. 34" x 47". $50 obo.  Mirrored armoire in excellent shape. 44" x 60". $125 obo.  King mattress. Excellent condition—tags still on! (Selling mattress only, no box springs). $175.  712-250-0266.
FOR SALE: 2 exercise bikes; 2 old rockers, electric roaster (used once), tv – small 25″, air fryer (never used). 243-2583 (home), 254-0486 (cell)
FOR SALE: Firewood, split, delivered and stacked; H-International tractor for parts w/ a loader, make an offer. 712-420-3016.
FOR SALE:  2007 Chevrolet Impala Sedan, 153,502 miles, Impala LT with luxury package. Includes leather interior, Bose sound system, 3.9L V6, new tires in 18′, new brakes and rotors all around in 21′, new battery in 18′, replaced plugs, wires, and alternator in last 3 yrs. 2 owner car, runs and drives great! Very dependable and clean! Serious inquiries only.  Call 712-249-7553.  SOLD!
FOR SALE:  Stihl 275 Farm Boss chainsaw with a 20in bar. A little over a year old.$300.  Call Tim at 712-249-9242.
FOR SALE:  Just in time for Christmas!!!! Ninja processor/blender, 2 functions, 1 base, 1200 watt. New, never used, never out of the box. $125.00 cash only.  A nice heavy table would be a nice addition to anyone's living room. Only $60.00 cash only.  Not to late to be thinking about spring to enjoy riding a 2003 Honda VTX Motorcycle, 1800 cc, excellent condition, 13,195 miles, new battery, shaft drive, cobra pipes, highway peds, large saddle bags, a rack on the back, large windshield, 3 storage pouches, a nice comfortable seat with a back rest for the passenger, and good tires. Always in garage. $5550.00 cash only.  Call or text 701-240-8190 (Don't let the phone number fool you, I am in Atlantic).