WEEK OF NOVEMBER 22, 2021
November 22nd, 2021 by Chris Parks
WANTED: a small cat carrier. 712-254-0217. FOUND!
FOR SALE: Airens 40″ cut, 16 hp Kohler engine, zero turn mower, good shape. $800; FREE: old rear projection tv 712-243-4914.
FOR SALE: Women's faux black leather jacket size xl, has been worn a few times, can bring to Atlantic. $20 obo. 712-254-0917
FOR SALE:  1 year old Luverne deer guard. The deer grill guard was on a 2019 Colorado Pick Up LT package.  The deer grill guard model number is 341513 and mount package is 341510. This deer grill guard will fit 2015-2020 Colorado Pick Ups.  Price is $300 and looks like new. We will talk on price.  Please contact 712-370-0874 in Red Oak, IA.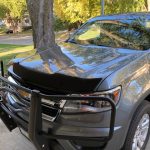 FREE: Furniture items in very good condition. Brown leather rocker, antique floor lamp, end table, complete full size bed and mattress, 2 chest of drawers. Would like whoever takes them to take all items. Call 712-243-3350. GONE!

WANTED: Looking for a large tarp. Call 712-250-1418.
WANTED: Looking to buy a car trailer. Call 712-420-3016.
FOR SALE: White hanging shelf. 3 shelves. 26"W, 32"H, 7.5"D. $25. If interested please call 712-249-2823.
FOR SALE: Hercules safe built by Meilink. Very good condition, functional, and fire resistant. This is a combination safe. Outer dimensions are 22″ H 16″1/2 W  22″3/4 L. $300.00 obo. 712-249-6700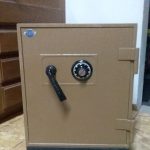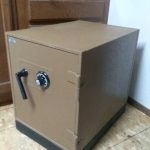 FOR SALE: Stihl chainsaw with a 20 inch bar. Runs great, need the money. Asking $250. Call Tim at 712 249 9242 and please leave a voice mail.