Denison-Schleswig takes the 4th quarter to down Atlantic in opener
November 23rd, 2021 by Chris Parks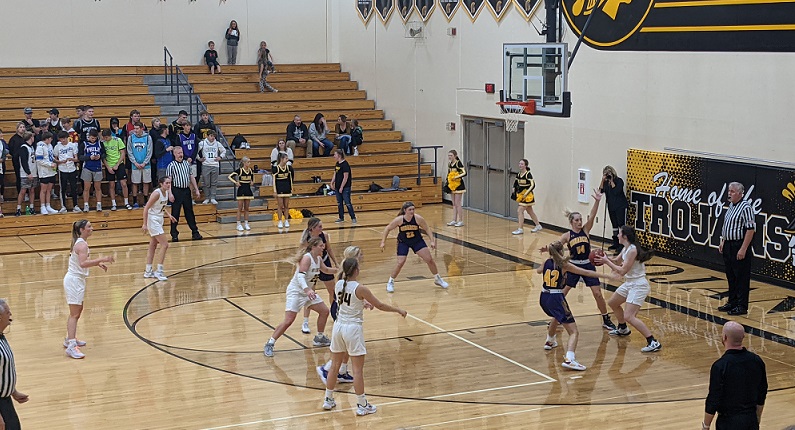 Atlantic and Denison-Schleswig were all square at 25 heading into the 4th quarter in the girls season opener for both teams on Tuesday. Then the Monarchs used a 10-0 run early in the 4th to pull away for a 44-31 win.
Atlantic jumped out to a 7-0 lead to start the game and were up 9-3 at the end of the 1st. Denison rallied to lead by one at halftime 16-15 as both teams struggled to find any consistent offense. It was a very tough shooting night for both squads but Kiana Schulz hit 3 threes in the second half to give the Lady Monarchs the edge. Atlantic head coach Dan Vargason said they have a lot of work to do to improve the offense.
Denison was led by 15 points from Schulz. Sophie Sonnichsen and Kira Langenfeld each added 8. Next up for Denison is a trip to face MVAOCOU on the 30th.
Atlantic got 12 points from freshman Paytn Harter in her debut. Aubrey Guyer had 8 and Madison Huddleson dropped in 7. Atlantic will next up travel to Creston on the 30th.