WEEK OF OCTOBER 18, 2021
October 18th, 2021 by Jim Field
FOR SALE:  Kerosene heater $50.  712-249-7173.
FOR SALE:  End table, $40. Call Tim at 712-249-9242.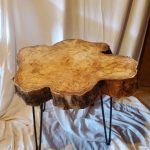 WANTED: Riding mowers and snow blowers in need of repair, for a project. Call 712-249-6835 (In Atlantic).
FOR SALE:  a NordicTrack exercise machine, works the legs and arms.  Asking $200.  Call 712-268-2609.
FOR SALE: 1) Circa 1930's Antique Parlor Chair with wooden arms, legs, upholstered back and seat. Refinished. $50. 2) Vintage 1965 Cosco brand chrome kids high chair. Great condition. $40. 3) Army canteen knife, dated 1918. Fair condition. $15. 4) Circa 1930's beautiful pulled thread table cloth. Approximately 76″ x 84″ Very intricate design. $100. Call 712-674-3369 in Dow City.
FOR SALE: Ink cartridge for a Canon 240XL printer. Bought the wrong cartridge and can't return. Paid $25, asking $15. Call 712-243-1402.
FOR SALE: Apple I-pad, 32 GB, 6th generation, wi-fi, with keyboard and accessories, brand new! $200. 712-249-5995. SOLD
FOR SALE: Hoyer people lift, in good condition. $150. 712-249-9132.
FOR SALE:  Vintage folding rocking chair.  $100.  712-249-7173.
FOR SALE:  small square Cornstalk bales in Anita $4.00 each.  Call Jim 712-249-8972.
FREE:  to good homes:  3 – 5 MONTH OLD KITTENS…1 female and 2 males, will be neutering the males next week and also shots. Female is already spayed, all are a sandy color.  Still have a female that is declawed and spayed that needs a good home without other kitties.  712-254-3267.
FOR SALE:  Small square alfalfa bales, 2nd and 3rd cutting, asking $7/bale.  Small corn stalk bales, dry, $4/bale.  Large round corn stalk bales, dry, good and solid, asking $40/bale.  Call 712-249-5160.
WANTED:  A quarter beef for a reasonable price.  Call 712-769-2557.
FOR SALE:  Home Office for home or office- Desk, Filing Cabinet, Shelf, along with Chair, Great condition, Must pick up in Atlantic/ No holds/ Cash only, $315.00 for all Desk Items.  Piano- Free/ Must Pick up in Atlantic/ No holds/ Cash Only.  Brand New Schwin Exercise Bike- Get fit this Winter, Must pick up in Atlantic/ No holds/ Cash Only, Deal of the Week- $175.00 (Purchased for $600 less than 1 year ago).  Vintage John Deere 3-Speed Bike, Must pick up in Atlantic/ No holds/ Cash Only, $140.  Vintage Schwinn Bike, Must pick up in Atlantic/ No holds/ Cash Only, $140.  Call or Text 515-865-2533.
FOR SALE:  Christmas Decor: decorate your home, an elderly friend's home or room at the nursing home for cheap!  6 foot artificial Christmas tree; only used once; $20.  Shutter; used to display Christmas cards; $5.  2 tabletop trees with lights. Nice for kitchen window or friends in nursing home; $3 each or $5 for both.  Small embroidered pillow; $2.  Shiny tabletop tree; 18 inches tall; $3.  3-piece stackable snowman; 3 feet tall; $10.  Wreath; $3.  Tree skirt; $3.  Plastic holiday tablecloths; rectangular; 2 per pack; $1 per pack.  Misc small Christmas items: silver tree $1; birdhouse 50 cents; Santa 50 cents; snowman, 50 cents; book 50 cents; 4 coasters $1.  All available in Atlantic. Prompt pickup. Cash only. No holds.  Call 712-249-0009.
FOR SALE:  I have several live box traps for sale.  Don't need them any more.  $38.00 each.  712-304-1903 (Cell) or 712-773-2117 (Home) leave message.  In Kimballton.