WEEK OF AUGUST 30, 2021
August 30th, 2021 by Jim Field
FOR SALE: Akc golden retriever puppies. 2 male golden retriever puppies utd on shots, 11 weeks old looking for a  good home. Phone number is 712-249-1922 call or text if interested and for
more information and rehoming fee.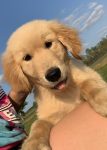 FOR SALE: Toro snowblower – 7 hp, 24″; Craftsman snowblower – 5 hp, 21″. $75 each. 243-3073, leave a message
FOR SALE: 1) 20″ Poulan push mower. Adjustable wheel height and 4HP Briggs and Stratton engine. Runs fine, like new. $125. 2) Heavy duty load binder. Called a quick binder. Works fine. $75. Call 712-304-4998 in Hamlin.
FOR SALE:  3 Mirrors. Two measure 24 3/8W x 35 1/4H. Small mirror measures 14 1/2W x 28 1/2H. All three for $25. If interested please call 712-249-2823.  SOLD!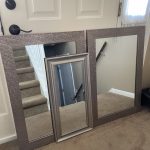 FOR SALE:  Complete Wii game. Seldom used, like new. Text 254-3863.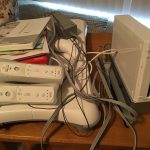 FOR SALE:  Coca-Cola items for sale. Floor lamp $30, 3 shelf utility cart $20, Coca-Cola Days tray $10 and three Coca-Cola Days plates 1999, 2000 and 2001 $40 for set. Text 254-3863.
FOR SALE:  I have a 1994 mallard 20 ft camper.  It's 24 ft from hitch to bumper, sleeps 6, new tires, everything works perfect, very good condition for an older camper, awning in good shape.  $3500 or best offer.  Audubon 712-249-0313.
FOR SALE:  Incline weight bench – with nice padding for sale.  Incline back positions lock in for working chest and arms.  Leg extension also lock in.  Some weights will go with.  Excellent condition.  $25  Harlan, IA.  402-630-8348.  SOLD!
FREE TO A GOOD HOME:  We have adult cats and 3 kittens that are 3 months old to give to good homes.  Adult cats are spayed and neutered and 3 are declawed.  Their owner passed away and I have been taking care of them.  I can't keep them all because I have a few of my own.  They are around 6 years old. They are all lovable babies and they need a good home.  712-254-3267.
FOR SALE:  I have a really unique coffee table for just $140. It's handmade, planed, sanded, and finished. One of a kind! Call Tim at 712-249-9242 and leave voice mail. And I'll return your call asap!
FREE:  to a good home, 3 kittens.  In Audubon.  Call 407-223-9056.
FOR SALE:  a small fire pit on wheels, asking $20.  Call 712-249-7733.
FOR SALE:  a pair of raised box garden planters, used one year, asking $10 each.  Located south of Atlantic near Lewis.  Call 712-254-3553.  SOLD!
FOR SALE: 2001 Cadillac Seville, good shape, needs a little work but not a lot. $700. 243-4914.  SOLD!
FOUND:  Rambunctious purring adorable male yellow kitten maybe 5 months old. Left by young friends at our home when they found him in Bryn Mawr neighborhood. Please claim or home him. Lovable. 712-204-7814.  HE HAS FOUND HIS OWNER!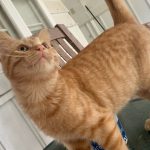 FOR SALE:  Heavy Duty Fertilizer Spreader $40.  Please call 712-250-0266.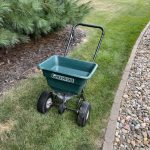 FOR SALE:  1999 Chrysler LHS sedan, V-6, full power, 113,000 actual miles, leather, newer tires, battery, alternator,  NO A/C. Rides and drives great.  $2,200.00 or best offer.  Ph 712-674-3369 Dow City.
FOR SALE:  Toddler race car bed with mattress, $60.  712-304-5033.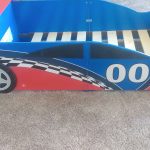 FOR SALE:  Aquos LC 70E600U 74″ liquid crystal Sharp TV with remote, $400.  712-304-5033.
FOR SALE:  Popup Tent Camper 2007 Jayco Jay Series 1006 in excellent condition. Sleeps 7 with new cold AC. Always stored inside. Selling because we got larger travel trailer. Call 712-249-6481.  SOLD!